WSM TECHNOLOGY IS YOUR DEALER FOR
MILLING – EDM – TURNING
AND HIGH ACCURACY MANUFACTURING SOLUTIONS
WSM TECHNOLOGY IS YOUR DEALER FOR
MILLING – EDM – TURNING
AND HIGH ACCURACY MANUFACTURING SOLUTIONS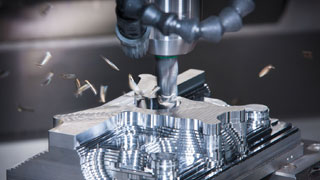 With a wide range of machines to choose from in 3 & 5-Axis machines as well Jig Grinding and Gun Drill to fit your application.
DISCOVER…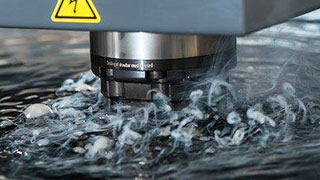 A wide range of Wire EDM,
Sinker EDM, EDM Hole Driller,
Micro EDM and Micro Hole Driller.
DISCOVER…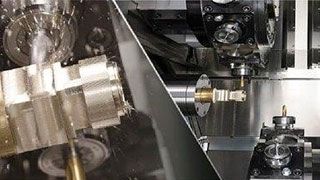 Our CNC Lathe are Ultra Rigid and Accurate for speed and accuracy applications in all material including Hard Turning.
DISCOVER…
SERVICES
New Machine Sales
Used EDM Machine Sales
Local Training
Local Advanced Training
EDM Consumable (Wire, Filter etc.)
Test cut to compare or prove out new Technologies
Time studies
Machining Center Tooling
EDM Tooling
HISTORY
2012
February

Incorporation of WSM Technology, Inc to represent Mitsubishi/MC Machinery in Northern Ohio (42 Counties) Greater Cleveland Area, Youngstown – Akron Area, Toledo.

2015
March

Add Western Pennsylvania and Western Virginia Territory for MC Machinery/Mitsubishi (33 Counties) Erie, Meadville, Pittsburgh, St Mary's Areas.

2017
March

Add Cheto 7 Axis Milling. Gun Drilling machine to Product line.

2018
June

Open Demonstration Center in Rootstown Ohio.

2019
March

Add Sarix Micro EDM – JINGDIAO High Speed Mill 3 and 5 Axis – Schaublin Lathe

2020
June

New development TBA
MISSION STATEMENT
To elevate the quality of your life by providing service and products to make your job easier and more successful, and ultimately more enjoyable. We believe that the more you enjoy what you do, the more passion, kindness, and honesty you will put into it, and the better you will become.
You are a success story in the making, and we seek to contribute to your story.
Blaise Buholzer
Founder and Majority Owner
OUR SUPPLIERS
WSM Technology, Inc is your Official Dealer for :
---
  
MC Machinery (Division of Mitsubishi Electric) importing in the USA:
     
Mitsubishi EDM, Machining Centers, High Speed Mills, Graphite Mills and 5 Axis Machines (from OPS Ingersoll, Roku-Roku, MC Machinery) as well as EDM Supplies from the affiliated CPG Department (Consumer Product Group) and the Encore Group of refurbished machines by MC Machinery.
---

Jingdiao High Speed and 5 Axis Mills
---

Titan EDM Hole Drilling
BUY LOCAL OR GO GLOBAL
In today's ever-changing business environment, evolving customer demands don't just require new equipment…they require innovation. That's why customers worldwide choose Titan International Sales for full-featured, high-performance EDM drill machines.
Whether you're looking for a High-End Full CNC American Made Machine or a High-Quality Import Machine, we deliver high-quality, cutting-edge EDM machines, with on-site qualified service, immediate OEM replacement parts, turnkey application support, and thorough training.
The depth of our EDM drill product line is the direct result of an established history and years of experience in EDM drilling technology.
---

Sarix EDM Micro Hole Drilling
SARIX was established in 1993 in Losone, Ticino, the beautiful Italian part of Switzerland. Sarix Machines are the ultimate Micro Edm'ing machines for EDM Milling, Micro Hole Drilling and High Production Hole Drilling. These highly specialized machines best applications are found in the following Industries: (Micro Molding, Aerospace, Textile, Micro Mechanics and Automotive.
---

Schaublin Turning machines
Schaublin Machines SA has its headquarters in the heart of the region from which the Swiss machine tool industry originates. Various companies with international reputations have been established in the region of the Jura Arc and the construction of high-precision machine tools has enabled the inhabitants of this region to collect a well-founded know-how and to make further progresses in mechanical technology in the course of time. This is the ideal basis for the construction of high-precision machinery.  In over 100 Years, Schaublin has installed over 250,000 lathes with Schaublin made exceptional spindles.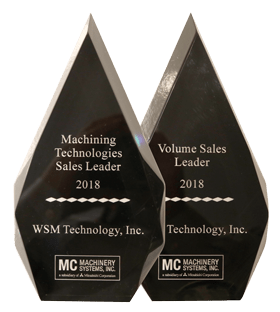 The territories covered by WSM for MC Machinery/Mitsubishi are comprised of Northern Ohio, Western Pennsylvania and the State of West Virginia as defined by the Counties by the Light Blue Aera of the map.
WSM Technology, represent the Jingdiao High Speed and 5 Axis Mills, The Titan EDM Hole Drilling, The Schaublin Turning Machines in the exact same geographical map.
WSM Technology represent Sarix in the entire State of Ohio, Pennsylvania, Western Virginia, Michigan, Indiana and Kentucky.
WSM Technology represent Cheto Multi Axis Milling/Gun Drill in the State of Ohio, Western Pennsylvania and West Virginia.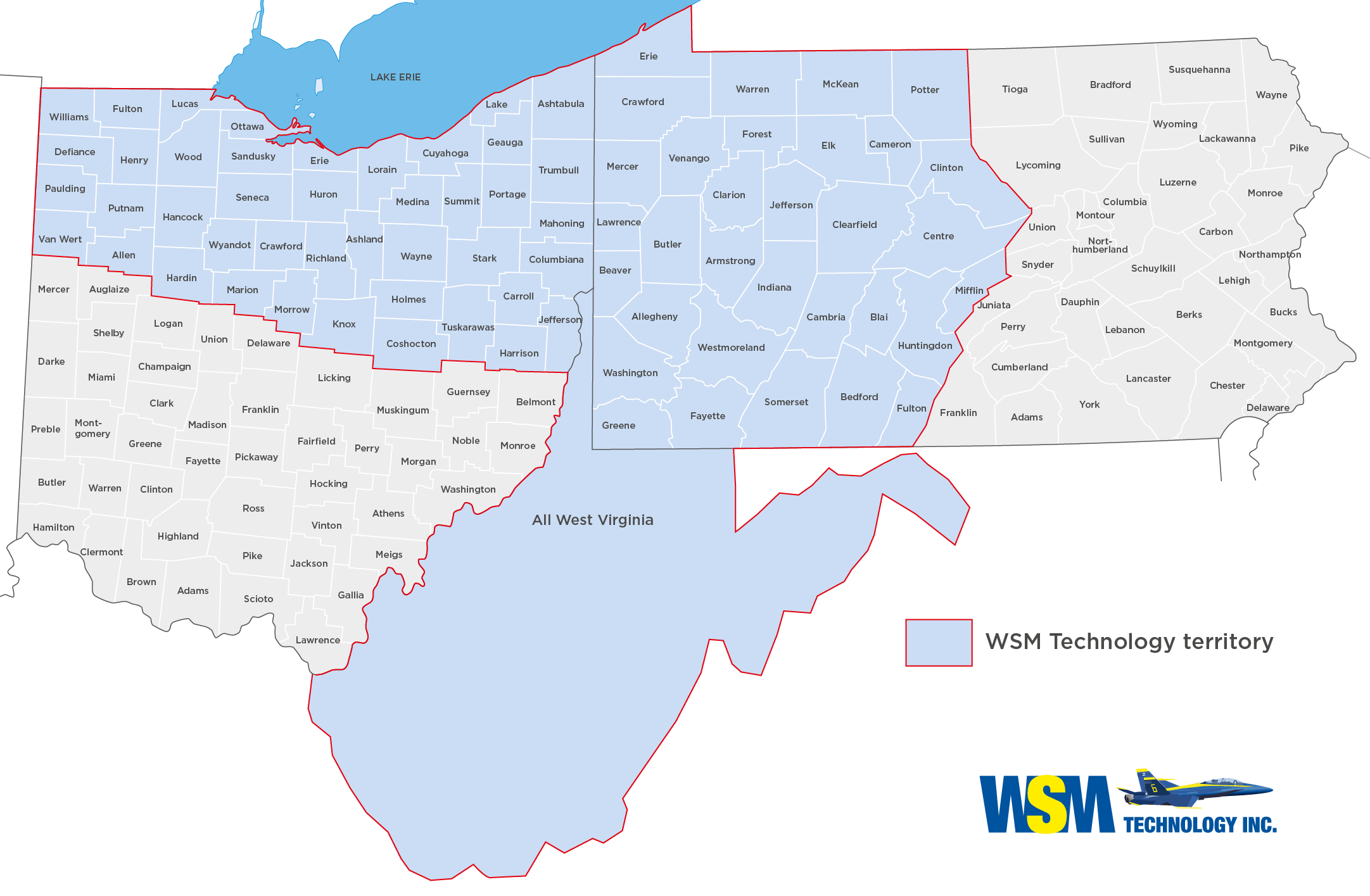 AN INTRODUCTION TO BEIJING JINGDIAO GROUP
Beijing Jingdiao Group was founded in 1994, Headquartered in Beijing Zhongguancun Mentougou Science and Technology Park, is among the first certified national high-tech enterprises. At present, the Group has more than 6,500 employees, with an annual output value of $ 827m. In more than 20 years of development, the Group has always focused on the development and manufacture of CNC machine tools, with more than 15,000 customers.
At present, we have established production and research bases for precision CNC machine tools covering an area of 54 acres in Beijing and Langfang combined, and gradually formed a national network system of R&D, production, sales, service and support with Beijing as the Management and R&D headquarter, including more than 10 wholly-owned subsidiaries, 40 branches, and 5 overseas offices including Jingdiao North America.
Beijing Jingdiao Precision Machinery is the focal point of R&D and production of high-speed precision spindles.
Langfang Jingdiao Precision Machinery Co., Ltd, one of the wholly-owned sub-companies, began production in 2014, comprised of Machinery Factory, Assembly Factory, and NC Production Department. From machining of structural parts to the assembly and inspection of machines, the production of Jingdiao machines at Langfang Jingdiao is from start to finish.
This Xi'an R&D center is founded in 2014 focused in intelligent manufacturing technology, CAD/CAM software development, information management system, automation solution and control system.
In 2017, Beijing Jingdiao Group was awarded the title of "Top 100 Enterprises in China's Machinery Industry".

Blaise Buholzer
Founder, General Director
I am the initial Founder of WSM Technology and the majority partner.
After Following a 4 Year Apprenticeship Program of "Precision Mechanics" (1975-79) in Switzerland, I successfully followed a 3 Years Evening Mechanical Engineering Program (20Hr/week).
While finishing my Evening Studies in Switzerland, I was working full time at " Ateliers des Charmilles ", known as Charmilles at the time, now part of the +GF+ Corporation.
In May of 1985, our Family of 4 emigrated to the USA to work for Charmilles USA in Chicago. My first job, besides learning English, was as an Application Engineer on wire and die-sinker EDM Machines.
Over the years with Charmilles, I held many positions in R&D, Application Engineer, Trainer, Technical Sales Support, Area District Manager and Independent Distributor. I always enjoyed bringing success to shops through the best practice on how to optimize machine utilization and increasing performance.
What I love most is our family with 5 children and their growing Tribe of Children. I thank God everyday for all that we have and that I received in my life and this amazing country of possibilities. I never pray for us, what more shall I ask….., but I always pray for others less fortunate deserving better health or a break in their complicated and frustrating life. My favorite sport is Soccer. Good wine with fresh locally sourced food has always been a great pleasure for me. You cannot have good food without some love put into it. I also love my birth Country of Switzerland and would characterize myself has a very curious, loyal, persistent and passionate individual.
I am looking forward to meeting you and your team.
 
John Riegler
Office Manager
John graduated from Kent State University with a BS in Business Management and a Minor in Communications. He worked for over 15 years in a mold shop running a sinker EDM and testing the plastic injection molds at their sampling facility before joining the WSM team in 2014. John is currently the Office Manager in charge of everything. He hopes to one day rule the world.
John is currently married and has two boys who keep him busy in his free time going to all their extra-curricular activities, especially high school hockey. John is a sports fan who cheers for all the local teams include his favorites, the Browns and Blue Jackets.

Phillip Warlop Jr.
Western PA & West Virginia Sales
I have been with WSM Technology since 2014. I was hired to cover Western PA and West Virginia as WSM expanded its territory beyond Ohio. I had known Blaise for over 15 years at the time as he sold a lot of CNC machinery to the manufacturing companies I worked at. He was instrumental to our growth and success by providing us with innovative technologies and processes through the years. His willingness to help our company with anything at any time was instrumental in me wanting to work with him and do the same for potential customers.
I was raised in Stow, OH outside of Akron along with 2 older sisters and a younger brother. My parents had 25 acres so there was always something for us kids to get into on that much land. I studied Engineering & Computer Science at both Ohio State University and Mount Union College. After college I started working at Portage Mold & Die in Ravenna, OH starting out running a drill press. I worked my way up and went on to run Vertical Machining Centers, Horizontal Machining Centers and Sinker EDM Machines. I made the jump to CNC Programming and spent the next 5 years programming all components of the plastic injection and rubber compression molds that we built. I was promoted to Head CNC Programmer at Monitor Mold & Machine in Akron, OH where I worked for another 5 years before being promoted to Plant Manager. I was involved with everything from quoting jobs to acquiring new customers to mold design.
Outside of work I spend most of my time with my beautiful wife Alexis and my 2 little boys, Phillip III and Calvin who are quite a handful but awesome at the same time. I also enjoying playing basketball, soccer and golf in my free time. I look forward to getting to know you and hopefully helping your company with their manufacturing needs.

Dave Whitford
EDM Consumables and used machinery
Dave is orginally from the Pittsburgh, PA area. He attended Kent State University and studied Sports Administration. Dave worked for a few sports teams in the ticket sales and sponsorship department before working for WSM Technology. His focus at WSM is on EDM Consumables and used machinery.
In his spare time he enjoys cheering on all Pittsburgh sports teams and playing golf. He is married and is expecting his first child in February of 2020.

Dale Mc Cartney
Northern Ohio region Sales
I'm the newest employee of WSM Technology. I was hired by Blaise as a sales engineer for sales within the Northern Ohio region. I have known Blaise for over 30 years as our paths have crossed with machining projects, social acquaintances and machine tool events.
My training includes technical machining courses; an Associate and Bachelor's degree in Mechanical Engineering Technology from Penn State and Cleveland State respectfully and an MBA from Lake Erie College.
I was raised on a dairy farm in Western Pennsylvania, South of Meadville. I still have family in the area and yes, I'm still a Steeler's fan. Early in my career while in PA, I operated construction equipment, forged automotive components and machined tooling using mills, lathes and some of the first sinker EDM machines.
After moving to the Cleveland area in the mid-seventies, I married my wife Vicky where we raised our two boys; coached their baseball teams; lead Church youth teaching and scouting. Professionally, I began as a Quality Engineer for TRW; then a Sales & CNC Milling Applications Engineer for Boston Digital Corporation and a advanced manufacturing engineer for Eaton Corporation. For the past twenty years, I managed the International and domestic sales of large mechanical and hydraulic press projects ranging from $2 to $12 million. Most recently I managed the sales and personnel of a 25-person graphite manufacturing company.
Today, Vicky and I enjoy traveling; golfing; skiing and are engaged in our Church's outreach programs. We most of all enjoying our first grandson. I love meeting new people and learning new technology, although some aspects of iPhones and computers are often a test of my patience!

WSM Technology Inc
3393 Industry Rd Rootstown
OH 44272 us
Phone: (330) 962-8308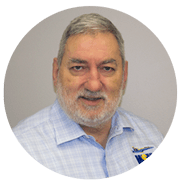 Blaise Buholzer
President
Phone: (440) 796-5238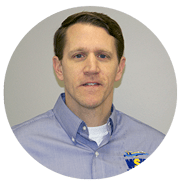 Phil Warlop Jr.
Western PA & West Virginia Sales
Phone: (412) 770-5849
Dave Whitford
EDM Consumables Ohio Sales
Phone: (440) 226-7650
Dale Mc Cartney
Machines Sales Northern Ohio
Phone (216) 403-2251